Ground Floor: Coworking Spaces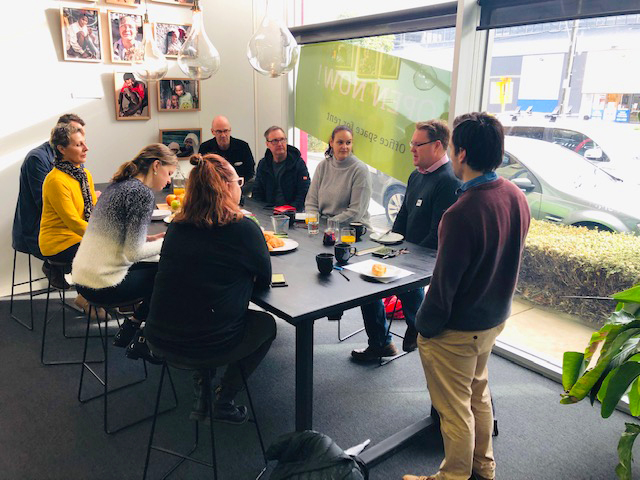 Casual Space
Less formal, and great for events! A table for those who want to sit in the sun or in a super-social space.
Dedicated Space
A dedicated space for those on a dedicated desk membership. Desks are custom made & have comfortable chairs, power & internet.
Desktop
A desktop computer at one of our dedicated ground floor co-working spaces.
Ground Floor Office
Co-working Space for those on a permanent downstairs pass. Custom made desks, comfortable chairs, power & internet connected.
Amazon Alexa
Our resident Amazon Alexa. Fills atmosphere of the collaborative with knowledge, and interjects randomly without being mentioned.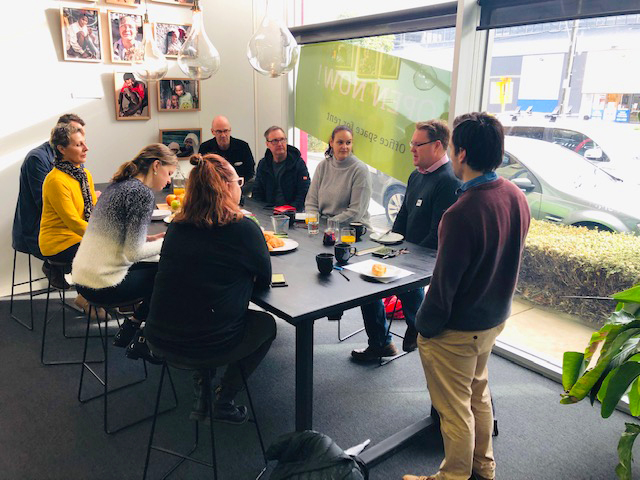 Options
(8) seats at a beautifully made custom table for hot-deskers and casuals to work in a social area, sitting or standing.

(20) semi-private workspaces at desks, with pinboards, electricity and ethernet.
Ground Floor: Amenities
First floor: COWORKING Spaces
Editing iMac
A premium dedicated desk space showcasing the ultra-powerful Apple iMac. Currently used for video editing by the Chasing Zephyr project.
Boardroom
The boardroom is for meetings, events, thinking and…Lego?! This was from one of our morning collabs, where we learnt to conceptualize our businesses & thinking through getting hands on with Lego.
Premium Office
Upstairs is where our premium spaces, the boardroom and the meeting room reside.
Boardroom Fruit Bowl
We needed something to hold our boardroom sign. The fruit bowl really enhances the black.
Premium Desks
Luxurious working space, bountiful light & a view. These desks are a joy to work at.
(9) spaces split amongst (3) semi-private workstations. Bright colors, heaps of room, quality amenities and a wealth of sunlight. Perfect.
Its not just an office space, it's a home away from home.
With strangers new friends walking through it.
Access, Security & Additional Spaces
Access & Security
Normal Business hours OR 24/7 Access (Dependent upon plan)

Individual electronic key access outside business hours (for dedicated & premium members)

Security System: Hi-def Cameras, motion sensors, alarms.
Warehouse
Storage space on pallet racking available for hire for members.
Photo studio
Available for hire - drop drown screens (white, green, blue, black) and flexible LED lighting. Includes use of coffee machine, Wi-Fi, and kitchenette.
Boardroom
Available for hire - Equipped with 10 seats, a TV and a whiteboard as long as the table.